The 403rd Toronto Scouts officially became Sea Scouts on April 21, 2011.
Location
In the winter, the 403TO Sea Scouts, meet at 188 Carlton Street on Thursdays from 7-9:00pm.
In May and June and September we meet at Queen City Yacht Club on Algonquin Island. Times vary by activity, but in June are from 5-9pm for sailing.
The Scout Program
The Scout program emphasizes having fun while learning by doing. We aim to youth expand their leadership skills and gain self confidence. As Sea Scouts, we are Scouts with an extra focus on water activities: canoeing, sailing, swimming, etc.
The program is designed in co-operation with you, the Scouts, around a lively variety of activities including outdoor skills, environmental concerns, citizenship, community service, leadership, and personal development.
The outdoors is an essential part of the Scout program and water activities are essential to a Sea Scout program. Weekend events, canoe trips, hikes, no trace camping and seasonal activities round out the Scout experience. Developing an active, healthy lifestyle is a prime goal. We are out at least 4 weekends a year and more usually 6 and will go to summer camp for a week and many will participate in sailing camp for two weeks.
You will have a chance to:
develop self discipline and work in a team
improve your community
set and achieve group and personal goals
practise leadership skills
express and respond to your own values and beliefs while showing respect for others
Scout Promise
On my honour,
I promise that I will do my best;
To do my duty to the Land and its peoples
To help other people at all times,
And to carry out the spirit of the Scout Law.
Scout Law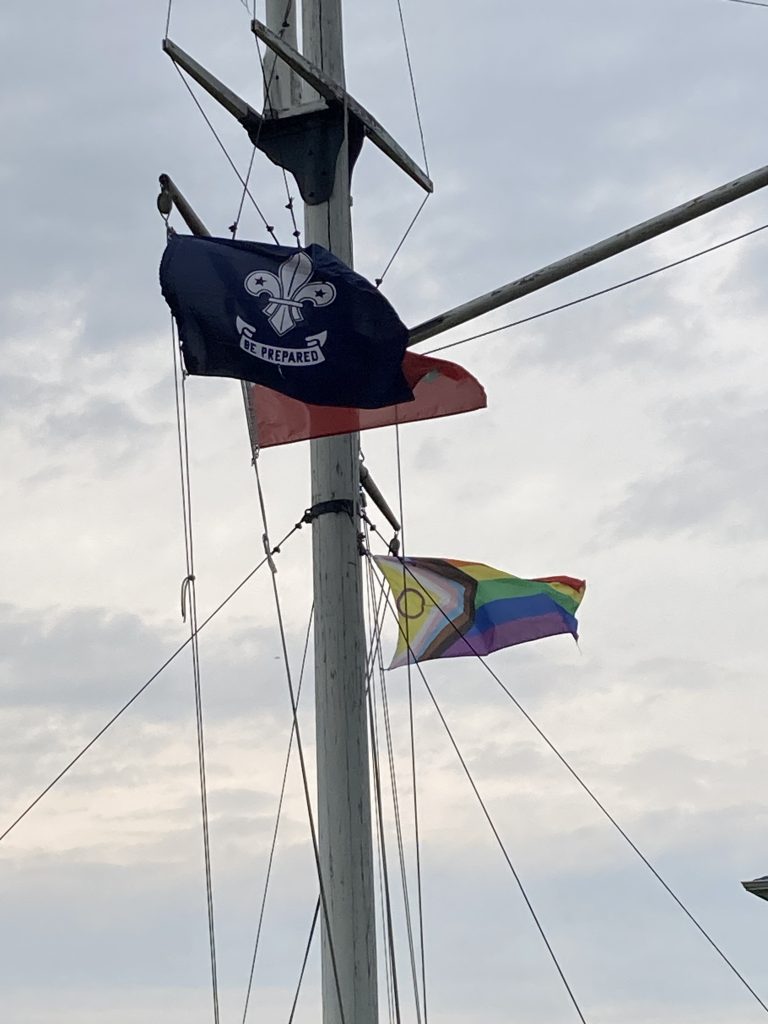 A Scout is
helpful and trustworthy,
kind and cheerful,
considerate and clean,
wise in the use of all resources.
Scout Motto
Be Prepared.