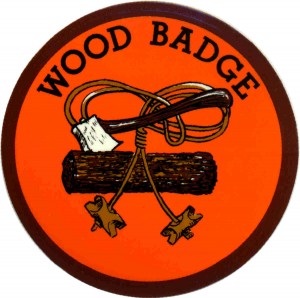 We've had a great year. There are a number of leader training opportunities coming up to help improve our skills and program. The forms are attached.  The group will cover the registration cost for members of the group.
Part 1
This initial training addresses basic program planning, the badge system, policy, and using the outdoors. This is also a great opportunity to network with other leaders to get ideas and and hatch plans for shared events.
There is a Part 1 course Sep. 14-16, 2012 for all sections and also for group committee. It will be held at the Leathem Centre at Woodland Trails Camp. You must be at least 14 and registered as a leader with a section to take this training. The $65 cost is just to cover food and accommodation.
Part 2
This is more advanced training intended to go into much further depth on program planning and outdoor skills. Like the part 1, this is a great opportunity to meet other leaders and network. Unlike the part 1, we'll be camping the whole time and will have more time to experiment with program ideas. You must be at least 16, have your part 1 and at least a year of group leadership experience before you can take your part 2.
There is a Troop Part 2 course running over three weekends:
Sep. 14-16 at Woodland Trails, Basswood site,
Nov. 16-18 – Scoutcraft 2 (outdoor skills) at Camp Samac, Lakeland site, and
Dec. 7-9 at Blue Springs Scout Reserve, Whiskin Field.
The cost of this Part 2 is $210.00 to cover facility rental and meals over all three weekends.