Looking for sailors, paddlers, campers, and engaged citizens! Come share your skills and passion with youth 5 to 16 within a local Scouts Canada Group.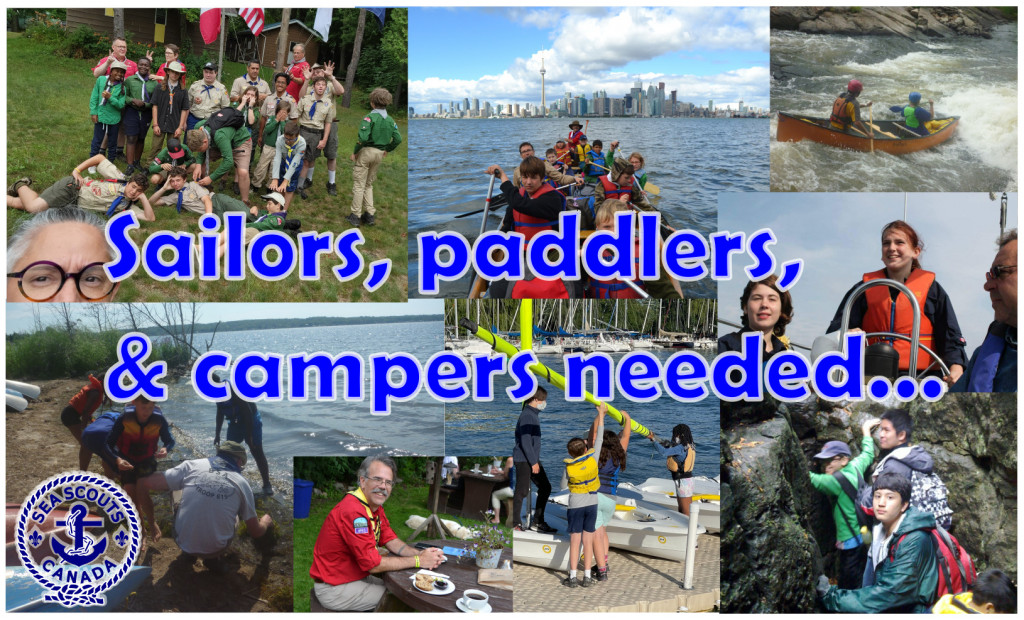 We meet at 188 Carlton Street and on Toronto Island depending on the season. We need people who can join us weekly to lead programs that equip youth to paddle, sail and camp while developing as leaders. We also need people who can support the program on our monthly group committee looking after administration so that Scouters can focus on the youth. It would be extra exciting if you have access to boats.
From August 13th to 14th Scouters are camping to refresh and build our own skill set on Snake Island (Toronto Island Park) and would love to welcome potential new scouters and/or resource people at this event. Email 403scouts@403TO.ca
Can't come to the event, but are still interested? Please email us anyhow.