pdf version of this information for printing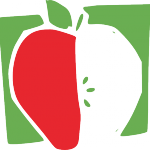 Apple Day is a traditional and effective event for Scouts in Canada. It has been going on since 1932.
This is an annual event that provides our Scouting youth with an opportunity to show their appreciation to the general public for their support throughout the year. Our youth distribute apples as a way of saying "Thank You" to the community. Donations are accepted in exchange, but apples are not sold.
Money raised during Apple Day goes towards improving our Scouting program through registration fee subsidies, outings, camping equipment, training and many other endeavours.
This is our key fundraiser for the year and we need everyone to help out for at least one shift.
Youth will be doing the direct requests, but parents are critical to success – ensuring adequate supervision and supporting the youth in what can be a challenging endeavour for them. The section leaders are few in number and already put hundreds of hours into running program for your youth. Your help is needed to make the group work.
Wear your uniform proudly and visibly! If weather makes this difficult, please at least ensure that your scarf is visible. Wearing an undershirt under your uniform can help and a sweater is usually less obstructive of your uniform than a coat or hoody.
Bring a cloth for polishing apples and if you have a nice basket you would like to use, please bring that as well.
You can eat an apple or two and you can bring a snack, but please try not to do much eating during your shift. Focus on the public and explaining Scouting and asking for their support rather than chatting to your friend and snacking.
Look at the schedule and sign up for at least one 3 hour shift. Those who do more than one are superstars!
Shifts are as follows:
1) Friday, October 18, 4-7pm; need 3-4 adults and 4-8 youth
Bloor and Yonge –

we'll meet just east of Yonge on the north side of Bloor. Look for the flag(s)

Yonge and (College or Wellesley) – If we have more than 6 youth we'll split up and send a crew down to Yonge and College or Yonge and Wellesley
2) Saturday, October 19, 9am-12pm; need 2 adults and 2-4 youth
St. Lawrence Market – we'll meet near the fountain at the the North Market near Front and Jarvis.
3) Saturday, October 19, 10am-1pm; need 2-3 adults and 4-6 youth
St. Lawrence Market – we'll meet near the fountain at the the North Market near Front and Jarvis.
4) Saturday, October 19, 12-3pm; need 2-3 adults and 4-6 youth
Carlton and Parliament – we'll meet right at the corner near the info post by the mural.
5) Other
Some people have taken their own initiative in the past to canvas their building, church community or other neighbourhood spots. If you wish to do this, contact Keith at kapn@kapn.net before October 16 so we can ensure that we have some baskets and donation tins available for you after the meeting that week.Make sure that your youth is in uniform and that you have the materials you need for success. If you want to do this in addition to a shift above, that's awesome!If you are going to do this instead of one of the regular shifts, please ensure that you are putting adequate time into ensuring success. We are expecting everyone will support us with at least one three hour shift.
Please sign up each individual separately on the doodle poll at http://doodle.com/2vmdp72fmyp5qs35.
If you can't access it, please email Keith at kapn@kapn.net with your shift details. If you have questions you can call Keith at 416-363-7923.